5401 Foxridge Drive, Mission, KS 66202 (View Map) • (913) 432.8733

Hillsborough Apartments is nestled comfortably in a quiet, naturally wooded environment offering a peaceful retreat, yet still convenient to all the luxuries the city can offer. You will find extensive landscaping, tastefully coordinated in an exclusive setting with more than 1,000 mature trees. Each building has been carefully designed to provide privacy with spectacular views of the forest, wandering brooks, rolling hills, and ravines.
You will see our quality in the rustic brick and cedar contemporary dwellings, as much a part of their environment as the trees and shrubs that surround them. Some interior features include wood-burning and gas fireplaces, large windows providing tons of natural light, huge walk-in closets, vaulted ceilings, and full-size washers and dryers.
At Hillsborough Apartments, the most fun of all is the fun you can have in your own backyard. Enjoy the spectacular pool or our tennis and basketball courts.
Situated on over 30 acres of a native hardwood forest, Hillsborough Apartments still enjoys one of Kansas City's most coveted locations ~ just minutes from excellent restaurants and shopping at the Country Club Plaza along with superb access to I-35, I-635, and Metcalf Avenue to put Downtown and the rest of Metropolitan Kansas City within easy reach.
Secluded and convenient, it's the best of both worlds. A community you can call home.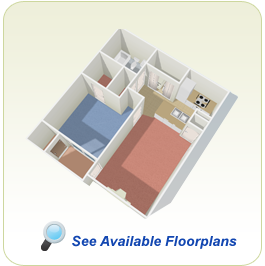 All tours are by appointment only
913-432-8733